Insider tips to successful dating
Frustrated with dating? Feeling stuck? Want to fast track dating and get into a relationship? Tired of not meeting the right kind of partner for you? want to increase your confidence in dating? Look no further!
We have an amazing line up of dating experts and services, all there to help you fasttrack your journey to finding love. We will be asking dating experts how they date, learn how to flirt, gain insights into how to avoid narcissists and dead-end relationships, how to navigate the dating scene and much more.
The UK Dating Fair is where you want to be, 12th October in Central London.


insider tips from highly recognised dating experts


free headshot photo for your online dating profile


'Flirtshop' for flirting techniques


panel talks incl. 'the changing face of online dating' & 'how dating experts date'


meet amazing dating services at their stands


seminars and workshops on how to date more successfully


mini speeddating (for those inclined!)


evening mixer; the first drink is included in your ticket


What to expect?
Workshops
Flirtshop! International dating expert and Tedx speaker Hayley Quinn will run a workshop on flirting techniques for both men and women.
Get relationship ready, by Relationship specialist Ivona Gordon.
How to manage your expectations and avoid disappointment in dating by Dating coach and founder of matchmaking agency Elect Club, Genevieve Zawada.
Panel discussions
The changing face of online dating
with Rachael Lloyd from eHarmony, Scott Harvey from Global Dating Insights, Michael Blakeley, CEO of dating app Clik'd and Psychologist & CEO of the Vida Consultancy, Rachel Maclynn.
How do dating experts date?
with dating psychologist Madeleine Mason Roantree of the Vida Consultancy, Richard Bafoe-Djan, founder of The Single Boss, Date Coach Mary Balfour and Psychotherapist Dimitri Raftopoulos.
Dating diseccted: the good, the bad and the ugly
with award-winning date coach & behavorial psychologist Jo Hemmings, Chief Exectutive at the Online Dating Association George Kidd and co-founder of Authenticdatingseries, AJ.
Seminars
How to get a date by Date Coach Jo Barnett
Is your date is a narcissist? by Forensic psychologist Dr Angela Smith
Psychoterapist Dimitri Raftopoulos will teach you how to harvest the powers of femine and masculine dynamics and how to use them to your advantage.
Smart Dating 40+ by Mary Balfour, multi-award-winning, date coach, author & ex-CEO of Drawing Down the Moon Matchmaking, will be sharing insider tips on finding love in later life in her seminar 
Photoshoot
Laura Gub of Brand You Max, will be there to take an updated head shot for your online dating profile. Here is a sample of portraits from the photoshoot last year: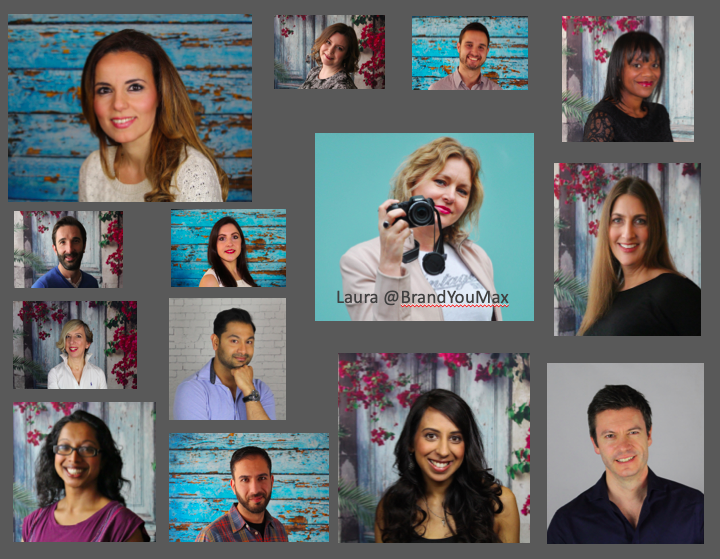 Stands
Meet niche dating apps Gutsy, Bare and Old Style Dating, plus Findmysexpert, The Single Boss, Elect Club, Project 143, Arbonne, The Relationship Revolution, Relationship Retreats, Dr Charles Ferber and Introducing Two.
What does the ticket include?
Your ticket includes access to all areas of the event, a drink for the evening mixer, a profile photo head-shot by Laura (first come, first served) and access to all workshops and seminars.
Doors open at 1pm, where you can browse stands and have your photo taken. Seminars, speaker sessions and workshops start at 1.30pm; they will run until 7pm. At 6.30pm the evening mixer begins, where you can mix and mingle with the experts and other singles. The venue has a cafe area, bar and restuarant for any refeshements you may need throughout the day and evening. There will be friendly hosts to help show you around and answer any questions about the event.
Who is the event for?
The event is for singles looking for a serious relationship. Previous years saw many in their late 20's to late 50's, but everyone over 18 is welcome. We can fit 300 at the event, so you may even meet your future partner!
Generally expect dating advice from award-winning experts, that photo shoot for your online profile, amazing key-note speakers, workshops, evening drinks mingle and more. Most importantly, get your questions answered – where do I find the right people for me? how do I attract the right person for me? where am I going wrong? what can I do to improve my chances? how do I convert first dates into second dates? etc.
The final program will be emailed to you a couple of weeks before the event, and you will also recieve one upon arrival.
See you on the 12th October.